Eugene's Best Flooring Company
Thinking about installing new flooring in your home? There are some fantastic flooring choices on the market that will fit into your décor and budget. Carpet, tile flooring, solid or engineered wood flooring, luxury vinyl plank flooring(LVP), laminate flooring, and exotics all have their advantages and disadvantages. At Dreyco in Eugene, we can simplify the selection process for you, so you'll know for sure that you've made the best choice of floors for your home.
Endless Flooring Options



---
There are many beautiful and high-end flooring choices like:
---
There are also many for budget friendly options, including: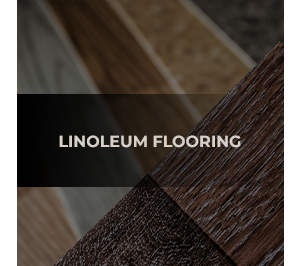 No matter which type of flooring you choose, it's best to ask a professional flooring contractor to install your new floor. We are experts in all different kinds of flooring materials and can help turn your dream flooring into a reality. Contact us today to get started!
Custom Flooring Done Right
When it comes to getting new flooring installed in your home, Dreyco is the right team to call. As one of Eugene's leading flooring installation contractors, Dreyco has the tools, techniques, and hardware to provide you with beautiful, sleek flooring that can transform your home. Our professional flooring installers know how to make sure that the flooring you've chosen is cut perfectly to your home's measurements. They also know the ins and outs of working with each type of flooring material. For example, we know that when you bring wood flooring into a home, the wood needs to sit for a few days to acclimate to the temperature and conditions in the home. If the wood isn't allowed to sit, it will shrink or expand after it is installed, which can cause gaps in the floor. Don't take a chance on having a floor that doesn't look good or function well. Call us at Dreyco to get the job done right the first time.
Common Flooring Types For Each Room In Your Home
While you have the freedom of selecting the flooring you like best in your home, there are suggested flooring types depending on the room's purpose. Here are what common households install in each room:
Vinyl
Porcelain Tile
Natural Stone Tile
Engineered Hardwood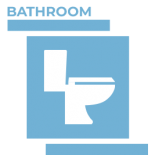 Solid Hardwood
Engineered Hardwood
Vinyl
Linoleum
Ceramic Tile
Two-Toned Wood
Concrete
Engineered Wood
Carpet
Hardwood
Carpet
Ceramic Tile
Porcelain Tile
Marble
Vinyl
Engineered Tile
Ceramic Tile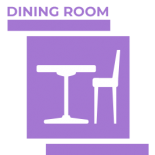 Harwood
Laminate
Tile
Carpet
Financing Options
From single rooms to total-home reflooring, there isn't a job size we can't handle. Want your entire project done all at once but don't have the ability to pay for it all right away? Dreyco can help with that, too. We conveniently offer financing options for qualified customers with same-as-cash 12-month financing or longer-term, fixed interest plans.
Why Choose DREYCO
Our main focus is taking care of our clients and their needs. We recognize that people work hard for their homes, and we take into account every aspect of their project, ensuring our customers feel like they have been heard and their needs have been met. We are a family-owned and operated company that produces outstanding results with high-quality, affordable products. If you're looking for a professional and respectful local flooring company in Eugene, look no further than Dreyco. Give us a call today to schedule a free estimate, and be one step closer to brand-new floors!